Advisory Board:

Dr. Narayanappa Sivasankar
CEO and Chairman of Scientific Advisory Board

Dr. Shiva Sivasankar is the CEO and Chairman of Scientific Advisory Board. His research and development efforts are in the broad area of catalysis for chemicals and energy through advanced materials. He lead research and developmental work at Liquid Light, NJ in catalysis and advanced chemical processes to convert CO2 and its products. Shiva conducted Post-doctoral research in artificial photosynthesis and heterogeneous hydroformylation at Lawrence Berkeley National Laboratory, Berkeley, CA. He also conducted Post doctoral work on hydrotreating removal of amines and thiols from crude oil (HDN and HDS) at ETH Zurich. Shiva has over 40 publications and US patents and presented his work at various national and international conferences. He holds a Bachelor degree in Chemistry, Physics and Mathematics and Masters in Chemistry from Bangalore University. He received his PhD for the adsorption and catalysis studies with zeolites from the Indian Institute of Science, Bangalore.
Dr. Robert J. Farrauto
Scientific Advisory Board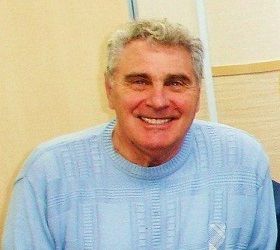 Bob is the member of Scientific Advisory Board. He is currently the Professor of Practice in the Earth and Environmental Engineering Department at Columbia University in the City of New York. He was the Research Vice President at BASF (formerly Engelhard), New Jersey, USA and lead research and developmental activities for nearly 37 years. His major responsibilities in industry included development of advanced automobile emission control catalysts and catalysts for the chemical and alternative energy industries. His team developed the first base metal oxide (precious metal free) diesel oxidation catalysts commercialized by Engelhard in 1994 for heavy duty trucks. He has over 120 publication and 60 US patents and is co-author of three textbooks "Catalytic Air Pollution Control: Commercial Technology", "Fundamentals of Industrial Catalytic Processes" and "Introduction to Catalysis and Industrial Catalytic Processes". He is the recipient of the Ciapetta Lectureship Award sponsored by the North American Catalysis Society in 2008 and the Catalysis and Reaction Engineering Practice Award sponsored by the American Institute of Chemical Engineers in 2005. Bob received PhD from Rensselaer Polytechnic Institute, Troy, New York and Bachelors in Chemistry, from Manhattan College, New York.
Mr. Larry Dight
Scientific Advisory Board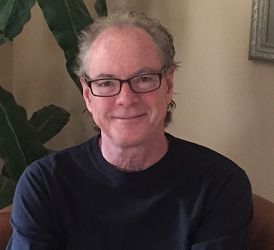 Larry is Scientific Advisory Board member at Riogen. Larry was the Director of R&D at Engelhard Corp. (since acquired by BASF) in the Process Technologies division. He served extensively in the refining, chemical, and polyolefin markets. In each of these areas, the major focus was on partnering and custom catalyst development opportunities over 30 years. At Rive Technology, as their SVP of R&D, he led the activities that brought them from a small scale operations to a company that has raised over $80M in financing, built out a 20K sq ft R&D facility, scaled their manufacturing process for a proprietary zeolite from the gram scale to thousands of tons, and demonstrated the technology in numerous refinery trials. Larry is connected with Riogen's scale up activities and he greatly expanded its capabilities to enhance the production at their R&D location. He has an unique background of having worked at a Fortune 500 company as well as a venture-financed start-up, both of which were focused on catalysis.Larry received Bachelor's in Chemical Engineering from New Jersey Institute of Technology, NJ.
Mr. Raj Chilumula
Business Advisory Board




Raj Chilumula is a Business Advisory Board member. He is currently the head of business developments at Janney Montgomery Scott who manages technical and business related work in the broad area of wealth, finance and resources management. Raj is a senior leader who constantly drives the concept of value creation through strategic alignment of business and technology. His successful entrepreneurial ventures include information technology, strategic real estate ventures in commercial and retail domains and other business ventures. His strengths also include managing global technology firms with effective partnerships across different platforms. In his role as board member, he advises on business developments, strategic partnerships, marketing, infrastructure, capital structure, and venture financing. He received his MBA in finance & leadership from Columbia business school, Columbia University and Bachelors in Computer Science from Bangalore University.


About Us:

Riogen's research and development efforts are financially supported by group of private investors. The technical aspects of the company are handled by a team of internationally recognized scientists and engineers in the field of Catalysis Science & Technology. Many of our experts posses extensive skills and knowledge in industrial catalysis.
We focus on the aspect of creativity to address the global challenges in energy and environment using alternative feed stocks. In precise, we develop 'Catalysts for Chemicals & Energy'
We have an experienced and dedicated team of researchers and engineers whose motivation is to develop advanced catalyst materials and study their applications using state-of-the-art thermal methods and In-situ Spectroscopic techniques.
The R&D activities are being conducted using well established laboratory which possess state-of-the-art facility for catalysts development and characterization. The high temperature and high pressure catalytic reactions are conducted using batch as well as continuous flow reactors.